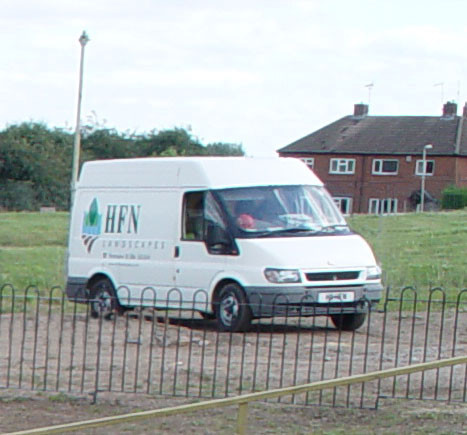 HFN Landscapes, part of Home Farm Nurseries, meets the landscaping needs of a wide range of clients in both the private and public sectors, including many local authorities. We have developed our services to meet the individual requirements of every client large or small.
Our in house management team based at our Head Office in Worcestershire is experienced in handling all aspects of landscape construction. We maintain complete control from estimating, planning and procurement through to implementation, contract supervision and ongoing maintenance and procure work through a competitive tender procedure, partnership working or negotiated design and build. This ensures quality and continuity of service to our clients with all aspects of the project gaining from HFN's Care, Commitment and Control.
HFN are deeply involved in livestock farming and land management. A 500 acre farm is actively run by HFN which includes an ancient protected stockade managed in partnership with English Heritage and 100 acres of semi ancient woodland managed in partnership with the Forestry Commission.
As the landscaping industry shifted emphasis towards a growth in minor civil engineering, HFN saw the need to employ management personnel within those specialist engineering disciplines. This reinforced our management team and enabled us to move the company forward to become one of the most versatile and specialist contractors in the West Midlands.
Accredited by Constructionline, CHAS and members of BALI we have built up strong relationship with a network of landscape architects and we have a huge range of experience in bringing your designs to fruition.
Investment in people
We have built up a directly employed workforce trained in the specialist field of landscape construction and minor civil engineering because we know the successful implementation of any project depends on the precision of its construction.
Our respected craftsmen, qualified machine drivers and keen ground workers are multi-disciplined professionals with the skills and experience to handle all kinds of construction projects. This way, through careful management of the works programme, we are able to guarantee the skill levels necessary to deliver every project to a consistently high standard.
Investment in plant
We are proud of the investment we have made in plant and machinery. We own and run a large range of plant to ensure all projects a can be accommodated from minor civil works up to major excavation projects.
Investment in Health & Safety
HFN Landscapes is an accredited member of the Contractor Health and Safety assessment scheme (CHAS). We take great measures throughout our business to ensure we are compliant with all important parts of health and safety law. This means you have can have confidence when choosing HFN that all work will be undertaken using the best controls possible to ensure a safe working environment for all. To read our Health & Safety policy please click here.
Investment in standards
HFN Landscapes are a fully approved member of Constructionline - the UK's register of pre-qualified local and national construction and construction-related suppliers. Owned and endorsed by the Department for Business, Enterprise & Regulatory Reform (formerly the DTI), Constructionline is a valuable tool that has helped develop an efficient procurement process.
HFN is also a qualified member of the British Association of Landscape Industries B.A.L.I.
Investment in the environment
HFN Landscapes will always seek to reduce negative impact and aim to enhance the positive aspects of its operations, products and services on the natural and social environment through effective planning and management whilst complying with all legislation, regulations and other requirements relevant to our business activities.
We encourage recycling and the reduction of waste and energy usage and promote the use of more sustainable construction methods by providing market leading products and solutions.
We listen to and respond to the needs of local communities and other key stakeholders; raise environmental awareness through the training and development of our employees and suppliers and communicate this policy to everyone working for and on behalf of the company.
To read our environmental statement download the relevant PDF below.
Downloads
HFN H&S Policy Expires Dec 2017
HFN Employers Liability Insurance Exp 2018